Puppy Import & Export Guidelines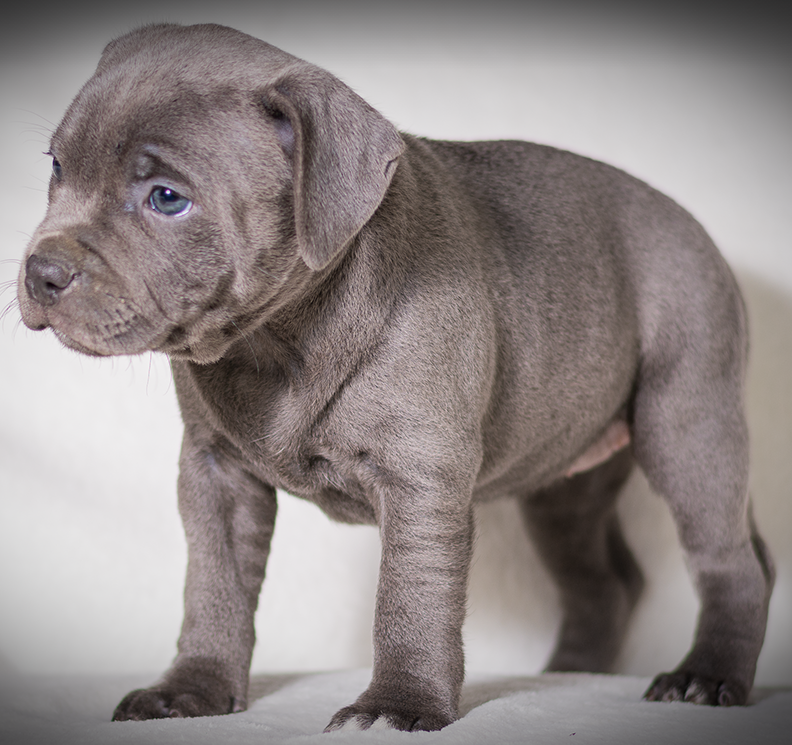 To Import a Staffordshire Bull Terrier into South Africa you will have to appoint an agent like Keringa Petwings (Johannesburg Airport) or ANimal Travel (Pty) Ltd (Johannesburg, Durban & Cape Town International Airport) to assist you with the following to receive your puppy in South Africa: 
Obtain the required import permit for entry into South Africa.
Meet incoming flight in Cape Town
Settle airline handling fee.
Import customs clearance.
Handover to owner at CPT airport (delivery can be arranged at an additional charge if area provided).
Take note they do however have surcharges should puppy arrive after 15:00 or weekends. 
The Pet Travel Agent in South Africa would require the following from you in order for them to apply for the Import Permit for you:
Copy of your passport (photo page).
Address in South Africa.
Your Contact number in South Africa.
Approximate date of arrival.
Authorization form duly completed (Agent Contract with you). 
The permits can take up to 10 days to obtain. 
The exportation will be excluded and this will be obtained by the breeder you buying for your puppy from abroad. 
The breeder that export the puppy to you will have to arrange for following:
State Vetenarian clearance (from their country) 
Passport for your puppy 
Microchipped 
Export costs to South Africa (at the importer (buyer) additional cost)
Pet Container (at the importer (buyer) additional cost)
The breeder will need to email you copy of the puppy new passport so that you can provide this for your Import Pet Travel Agent in South Africa in order to apply for Import Permit.
The estimated costs to import a puppy into South Africa can cost you from +e2200 (can change per country, weight of puppy and size of pet container).
The Pet Agents costs to assist you in South Africa to import your puppy would cost you additional +R8000.00 (excludes surcharges like puppy arriving after 15:00 or weekends has additional costs) 
Once you received your puppy, you  can continue now to register your Puppy at KUSA and transfer puppy ownership to The Kennel Union of South Africa. 
Get in Touch By Phone Or email
Contact us for more information on Staffies
Whatsapp (SMS)
+27 82 777 6770 (No phone calls please only text messages or emails)
KUSA Membership
KUSA Kennel Affix: PeroTorey Kennel 
KUSA Membership Nr: #153250
Nominated Trustee: Nelio de Sa
De Sa Business Trust t/a PeroTorey Kennels (IT 473/2010)
Breed: Staffordshire Bull Terrier Breeder (Blue & Black Staffords)